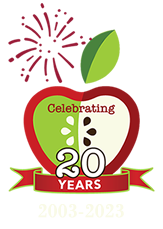 Gunnison Valley Education Foundation Leadership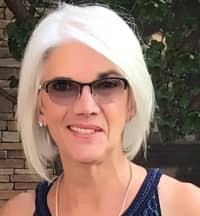 Robin Weidemueller, Chair
Robin is a Colorado native, having called the Gunnison Valley home for the last 40 years. She earned multiple education degrees from Western State Colorado University, Adams State and Colorado University. She started her teaching career in the Crested Butte School as a long term sub. After graduation she took her family to Dove Creek where she taught Special Education in the Middle and High School. With experience under her belt she returned to Gunnison where she served as an elementary teacher, network administrator and professional development trainer for 12 years before taking a district leadership role as Director of Curriculum and Principal in Estes Park, CO.  She retired in 2011, but she did not stay idle for long.
Robin's passion revolves around sustainable quality education and leadership development. With a desire to stay involved in education, give back to her community, continue her education, and support the evolution of public education, she started her own business, eVolve Educational Consulting. She is currently serving as the Education Specialist for Welborn and Associates, providing a team approach to directly impact the visions and missions of organizations.  She is honored to be part of the Gunnison Valley Education Foundation's effort to promote innovation, creativity, and generate a passion for education throughout the valley. Robin is eager to be part of an organization with such an important mission!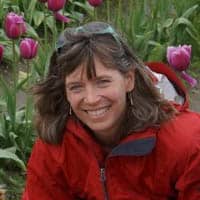 Marilyn Krill, Secretary
Marilyn Krill found her passion for education at the Crested Butte Academy where she taught high-school math and science and served as the Dean of Academics for 10 years.  When that institution closed she spent several years as an administrator for the Crested Butte Music Festival and the Mt. Crested Butte Performing Arts Center.  Working with these organizations gave her valuable experience in non-profit business and development.
Marilyn also served many years as the Executive Director of the Trailhead Children's Museum in Crested Butte and as member of the Gunnison Watershed School District Board of Directors where she was able to pursue both interests in education and non-profit work.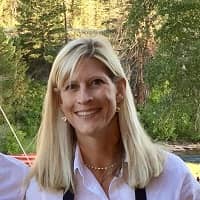 Emily Pannier, Treasurer
Emily Pannier first came to Crested Butte on a family ski trip in the winter of 1975. Thereafter she and her family frequently visited Crested Butte in
summers and winters. In 1995 she and her husband were married in the UCC church, and ultimately moved from Houston, TX to Crested Butte full time in 2012. Their two daughters were enrolled in the Crested Butte Community School (CBCS) with their oldest daughter graduating in 2017 and the youngest currently attending high school.
Emily is an ardent supporter of both Gunnison Valley education and the community.  Without such an exceptional public school system Emily and her husband would not have considered moving to Crested Butte full time. With the belief that the public school system is an asset which is a corner stone of what makes this Valley great, Emily is involved as an active member, officer and board member of the CBCS PTA. She started out serving on the GVEF grant review committee, and was asked to join the board of GVEF, on which she currently serves.
Emily graduated from the University of Arizona with a Bachelor of Architecture and has been a small business owner since 1999. She currently owns and operates an interior design company in the Valley.
Emily is an avid outdoors person and enjoys skiing, hiking, mountain biking and gardening. She also loves to travel and interesting and exciting places.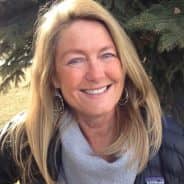 Sandy O'Banion, Fundraising
Sandy first fell in love with the Gunnison Valley in 1975 as a freshman at Western State Colorado University (WSCU).  As a college student, she discovered her passion for teaching, earning her B.A. degree with a dual teaching license in elementary and special education.  Then, four years later, she completed her M.A. degree in learning disabilities.
For the next 16 years, her career took her to the public schools in Montrose, Colorado and the Verde Valley of Arizona where she taught special education and regular education, as well as became a trainer and consultant for drop-out prevention and emotional/behavioral intervention programs.  During this time, she also gained invaluable insight and experience as a trainer for the Colorado Department of Education, promoting inclusive education for ALL students.
As with most who leave the Gunnison Valley, Sandy then made her way back to the valley and spent the next 15 years of her career as an instructor and mentor director for the WSCU Teacher Education Program.  Through her work in higher education, Sandy collaborated to write and implement numerous state and national grants which promoted innovative approaches to teaching.  As a result of her grant experience, she also had the honor of presenting at many educational events throughout the nation, including conferences for the U.S. Department of Education, Colorado Department of Education, Council for Exceptional Children, and Association of School Curriculum and Development.
Sandy retired from WSCU in 2012 and is currently an educational consultant, working with school districts and organizations throughout the country.  Her leisure time is almost exclusively spent skiing, hiking, mountain biking, paddle boarding, scuba diving, and camping with her friends and family.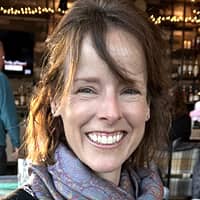 Mara Taylor-Heine, Member
Mara Taylor-Heine – Crested Butte, former high school English teacher
Mara moved to Crested Butte in 2020, after graduating from University Colorado Boulder with a PhD from the School of Education. She also has a Master's in journalism from Indiana University and a Master's in English Literature from Middlebury College.
Before moving to Boulder, Mara was a secondary school English teacher for 17 years. She worked at three independent schools: Applewild School in Fitchburg, Massachusetts; The Chapin School in New York City; and St. Andrew's School in Boca Raton, Florida. At Chapin and St. Andrew's, she also held the position of English Department Chair.
In 2014, Mara and her husband decided to pursue a life-long dream they shared: to move to Colorado. Mara applied, and was accepted, into the doctoral program in learning sciences and human development at CU Boulder. Here, her research focused on issues of social justice and power in learning, particularly in out-of-school contexts, such as social movement organizing. Her dissertation was published in Journal of Education Policy, Whiteness and Education, and the online journal Interface.
Mara now contributes to the Gunnison Valley community in a variety of ways, including as a contributing writer for Gunnison Country Times, a volunteer for Gunnison Valley Mentors, and a board officer for the Gunnison Valley Education Foundation. In her free time, she enjoys skiing, biking, reading, yoga, and hiking with her dog.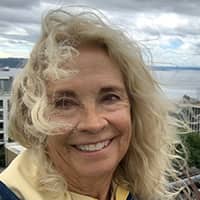 Linda Oberling, Member
Linda Oberling hails from the Great Lakes State of Michigan where she earned her B.A. degree in Elementary and Special Education while also studying dance.  Her journey after graduation took her to the San Francisco School of Dance and the Berlin School of Dance which further cultivated her creative spirit. 
Linda started her career in teaching when she returned to Michigan and became a teacher for students with learning differences.  Her innovative teaching techniques inspired the greatness in her students and fueled her passion to transform the educational system to ensure ALL students thrive.
After experiencing the vibrant life-style of Colorado and Crested Butte in 1987, Linda made this her home.  Linda then began teaching in the Gunnison Watershed School District and also earned her M.A. degree in special education from Adams State College.  The next step in Linda's teaching career was to become a trainer for the Colorado Department of Education in research-based reading and literacy instruction.  This specialized training uses strategies for active engagement, movement, and multi-sensory learning, coupled with research-based Orton Gillingham reading methods.  Linda quickly became one of the most effective educational and behavioral interventionist in the state.  Linda continues to use her diverse expertise to help students grow and realize their unique gifts and potential as a special education teacher in the Created Butte Community School.   
Her desire to serve others has also been fueled by her volunteer work with the nonprofit organization, All Hands and Hearts, which responds to needs of communities impacted by disaster.  Free time activities for Linda include adventure travels to places like the Galapagos Islands and Nepal as well as hiking and skiing in our own majestic mountains.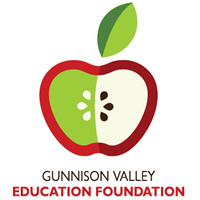 David Sudderth, Member
David is one of our newest board members.  More information about him coming soon.