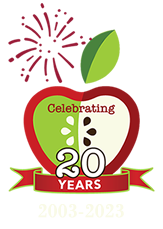 Celebrating 20 Years: A History of the Gunnison Valley Education Foundation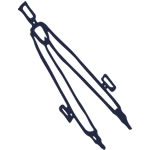 The Gunnison Valley Education Foundation (GVEF) has its origins in Kids Kount, a community-based initiative established in 2003 to raise funds aimed at enriching education for students and teachers in the Gunnison Watershed RE1J School District. The initiative was a response to state legislation (TABOR) requiring Colorado school districts to replenish reserve funds, resulting in severe financial reductions to instructional programs.
With guidance from the Community Foundation of the Gunnison Valley (CFGV), Kids Kount initially raised funds for several specific projects. These projects included the automation of the district library system, satellite phones for district school buses, Gunnison Middle School Pavilion in Mustang Park, Celebrate the Beat programs, and "mini-grants" to individual schools and teachers. In addition, Kids Kount inaugurated an endowment to ensure a sustainable source of funding. In 2011, Kids Kount became the "E3 Foundation" (Education Enrichment for Everyone), and by the close of 2012, the foundation had inaugurated the Teacher Innovation Grant Program for the 2013-2014 academic year.
Over the last twenty years, GVEF has awarded more than $240,000 to teachers to support innovative learning projects and activities. GVEF has remained committed to providing grants to teachers for ideas focused on preparing students with the skills and dispositions they need in order to contribute, adapt, and thrive in today's globally connected and rapidly changing world.
Grants from recent years include the following: Science, Technology, Engineering, Arts, Mathematics (STEAM) Lab Phases 1 and 2 at Gunnison Elementary School and expansion into Gunnison Middle School; Djembe Drums of Africa in Gunnison and Crested Butte; Zero Water Day Interpretive Signs; Outdoor Learning Classroom; Collaborative Learning Spaces; Forgotten Stories Around the World; Flexible Seating Projects; Novels in Spanish to Learn Spanish; Equipment for Climbing Walls; LINK Projects for Gunnison High School; Technology and Books for ELL Communication; Adaptive Equipment and Creative Learning Opportunities within Playgrounds; Specialized Recorders in Music Classes; and Student-Led Design and Literacy Projects. In addition, GVEF provided funds to help three teachers attend the Innovation Education Colorado Conference in Breckenridge during Summer 2022.
In 2021, CFGV provided GVEF with support to work with a STEP (Sustainable, Tough, Efficient, Purposeful) facilitator to develop a three-year strategic plan. GVEF now has a road map with goals and action steps to help realize their vision, and a revised mission statement:
"We ignite the power of innovation in teaching and learning opportunities for students in the Gunnison Watershed School District."
From its origins twenty years ago, GVEF holds to the critical and overarching objective of promoting exceptional learning experiences that enrich education for everyone in the Gunnison Watershed School District and beyond. After all, GVEF understands that when we invest in our schools, we invest in the greater community.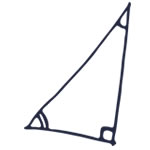 "The GVEF Grant funding has given me the opportunity to provide hands-on materials for students to use to explore content and demonstrate learning."
Sara Strong – 4th grade – GES